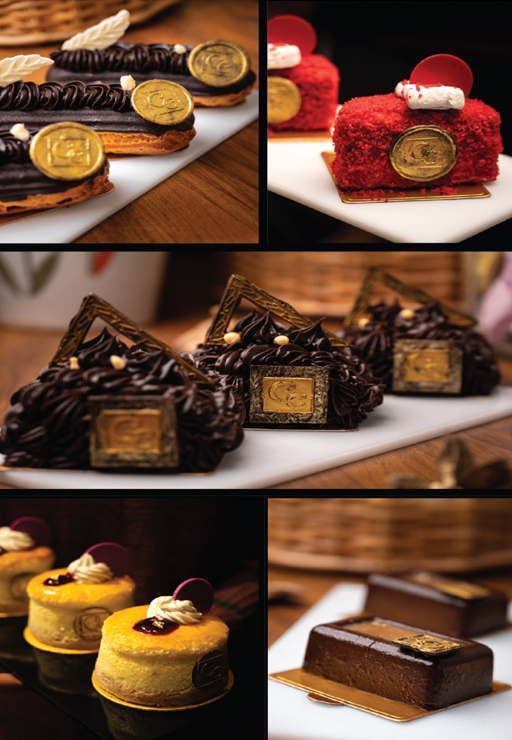 Hey foxy fam! Get ready to indulge in some extra special sweet treats this Diwali as Fox in the Field is here to elevate your celebrations with their exquisite dessert specials.  
Known for their mouth-watering dishes and exceptional service, Fox in the Field has always been a go-to spot for food and beer lovers. But this festive season, they are taking things up a notch with their Diwali delights.   
Starting from the classic Indian mithai to modern fusion desserts, Fox in the Field has something for everyone. Their team has put in a lot of effort to curate a special menu that will leave your taste buds dancing with joy.   
Let's start with the traditional sweets, shall we? From the all-time favourite Gulab Jamun to the rich Gajar Ka Halwa, Fox in the Field has got it all covered. And for those who love a little twist, their different versions of cheesecakes are a must-try.   
But that's not all, folks. Fox in the Field is also having a range of desserts that will blow your mind. Imagine biting into a Double chocolate ganache salted caramel pastry or Red velvet pastry or Belgian chocolate truffle.  Sounds heavenly, right?   
But what sets Fox in the Field apart is not just their delicious desserts, but also their attention to detail. Each dessert is beautifully presented with a touch of Diwali decorations, making it a perfect addition to your festive celebrations.   
So, this Diwali, skip the hassle of making sweets at home and treat yourself and your loved ones to Fox in the Field's delectable dessert specials. Trust us, your taste buds will thank you for it.   
So, make sure to visit Fox in the Field and elevate your Diwali celebrations with their exquisite dessert specials. 
Spread the word and tag your friends and family who would love to try these Diwali delights. Happy Diwali from Fox in the Field! Let the sweet celebrations begin. 
For more info, pics, or just a friendly chat, contact: 080 6937 9027 
Website – https://foxinthefield.beer/