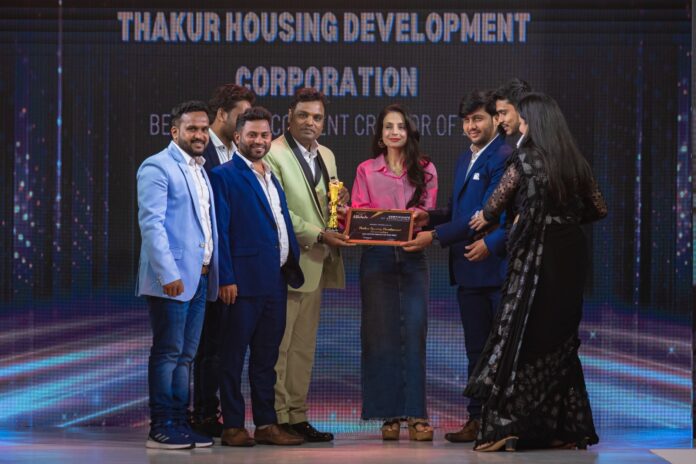 In a momentous achievement, Pawan Abhimanyu Singh, the visionary leader behind Thakur Housing Development Corporation, has been awarded the esteemed Real Estate Firm of the Year 2023 title at the prestigious India Bizz Achievers Awards. The accolade, presented by renowned actress Ameesha Patel, recognises Singh's exceptional contributions to the real estate industry.
Under Singh's dynamic leadership, Thakur Housing Development Corporation has consistently excelled, offering top-notch developments and pioneering innovative solutions. Singh's unwavering commitment to quality, integrity, and customer satisfaction has positioned his company as a leader in the real estate sector.
Ameesha Patel's presentation underscores Singh's profound influence on the real estate landscape and his pivotal role in shaping the industry's future. As the recipient of the Real Estate Firm of the Year 2023 award, Pawan Abhimanyu Singh continues to inspire and set new standards, making him a truly deserving honoree of this prestigious accolade.