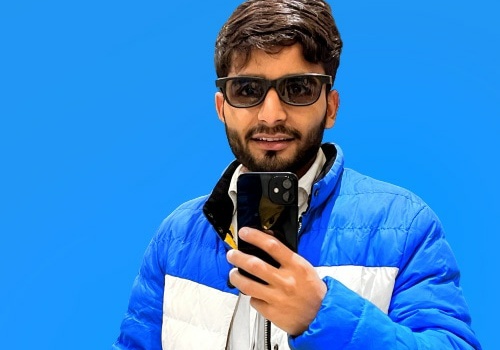 Today Ravi Gulia has become not only a name but a star, at this age he has achieved a position which was not achieved by big stars. Completed 12th from a private school, he belongs to a simple family. He started his own music company named NEW HOPE RECORDS & GRADUATED NETWORK for promoting fresh artits of Haryana. Salute to his courage, which instilled in him the courage to do something at a very young age. He was born in the Jat community. His village comes under Jhajjar district. Today his age is almost 21 years. He is more interested in writing songs. His dream is to do something along with the government job so that people get crowded to see him. Many stars are emerging in the Haryana industry, one of them is Ravi Gulia. Their words are also strange, giving bread to the poor, feeding the fish in the pond every day. He also has an NGO named RAVI GULIA FOUNDATION, he started it in the year 2020.
He is a calm person. He currently lives in Rohtak and his entire family is in the village. In today's era, Ravi Gulia has made a different identity for himself. He is also interested in sitting with friends, reading books etc.
He also struggled a lot during the early days, he used to go after the Haryanvi artists without eating food for 2 days, wherever he had a live show, Ravi Gulia would reach there, but the struggles of that era today gave Ravi the position that he thought in his dream. They say that being born poor is not a crime; dying poor is a great sin. God has given us hands and feet, so we should do what we need.