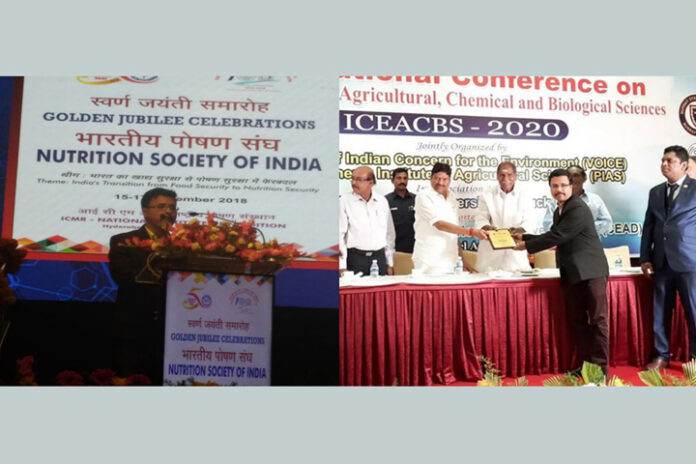 After passing my matriculation in the first division, my parents asked, "what do you want to be professional?' I told 'doctor.' Then they said, "are you confident to be that because it's difficult but possible."After two years, my retired father died, and I started struggling to earn because my father was the only earning member. Despite financial hindrances, I completed my graduation, created a home tutorial, and found a suitable medical representative job in 2000. I was born and brought up in the north 24-PGS district in West Bengal and received all my education from the school and college located in my hometown only. However, I have had working experience in various other states like Assam, Bihar, Jharkhand, and Maharashtra, including Nepal and Bhutan, as an M.R and subsequently pharma management professional till 2008. Yes, it is the story of my industrial experience.
In 2008, there was a brainstorming in my mind that I had been working as an employee for a decade, but could I do something for employment being an entrepreneur! Since then, I have had a mission and vision to start a low-cost academy for teaching KG-PG to all students at the individual or group level.In the academy, music, arts, and dance classes as performing arts were also added. That was the initial start of my entrepreneurship. There is no doubt that everybody is struggling at their level, but my struggle was something full of unprecedented challenges. No money for investment, no family back up, and no godfather, but there was tremendous perseverance. While I was employed as a pharma marketing manager, one of my subordinates asked me, "boss, if you lose your job, then how do you get a new job or manage your family?"I said, "if I find something unfavorable this time, I leave the industry and start something new in my own house. I am confident about my precious available resources, which are knowledge, experience, interest in teaching cum learning, and a great determination to achieve something" In fact, that day, I had nothing except hope and perseverance.
There is another part I have always been learning through some diplomas and short courses from various institutes/universities. I used to teach in my academy since inception with some good private teachers, and at the same time, I tried to spare some time to study in my working domains which are health, nutrition, and food/pharma marketing. Finally, I got my two post-graduate degrees and more than ten international certifications. Since 2012, I have also been a consultant dietitian, nutrition researcher, and part-time faculty.
India is one of the best developing countries, partially struggling with basic needs such as 'roti, kapda, and makan, 'I focus more on food and nutrition apart from total healthcare, sanitation, education, drinking water, and electricity, etc. According to the world bank, in April 2022, India has more than halved its number of severely poor people, and Niti Aayog said that 25% of the population in India continues to poverty as per the report of poverty rate statistics 2021-2022. The above basic needs are the backbones of any country. Hence, we all should come forward to help people with proper nutrition by good food. More small NGOs and young groups are needed to come forward to help vulnerable sections that are children, pregnant, lactating mothers, older adults, and other women living in rural areas having insufficient food. In the coming five years, we like to see our mother India free from poverty and malnutrition, relatively rich in education, basic need, and ultimately total prosperity. At last, let's pledge that every Indian must have education and nutrition.
For more details, visit: www.dietfitness.in